Set a backyard goal or two, enjoy the weather, and recharge.
Reward yourself for getting the job done this week with a cup of coffee in the morning sun, pretty edible flowers and a trip to check out your local Little Free Library. Eight could-dos for your weekend ahead.
1. Take your morning coffee outside. If you catch a sunny morning this weekend, take advantage of the pleasant weather and start your day outdoors. Carry your coffee or tea and a book or e-reader to the back deck, patio or porch and relax. This can also be a great time to come up with ideas for changes you'd like to make to your backyard this year. (See No. 7.)
Simple Pleasures: Wake Up and Smell the Coffee
Studio Miel
2. Clear off hallway hooks and hangers. Still have a few stragglers left over from a long winter? Take heavy coats to the cleaners before packing them away in dust-proof zippered garment bags or under-bed bins.
Pack thick scarves, mittens and hats in the same spot. Use your newly freed-up space for spring raincoats and umbrellas.
10 Neat Hallway Tips to Steal From Tidy People
Heartwork INC
3. File those taxes. Good news for procrastinators: April 17 is the deadline for filing federal returns this year, which is two days later than usual. When you're done, take the time to properly sort and file all your paperwork, and set up a fresh file with a label on it for next year's documents.
Architecture Pays Tribute to the Tax Man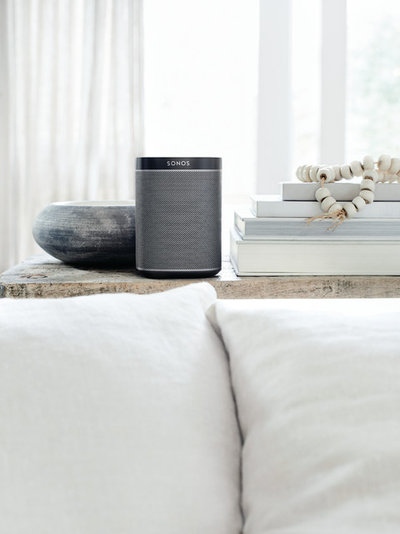 4. Assess home tech security. With online privacy concerns in the news, it makes sense to take a time-out to assess the safety of your home tech.
Make sure you've chosen secure passwords, with a different one for each device — and if you can't remember the last time you changed them, it wouldn't hurt to come up with new ones.
To secure your Wi-Fi, you may want to consider setting up a guest Wi-Fi account to run your smart home devices through.
3 Security Tips for Your Smart Home Technology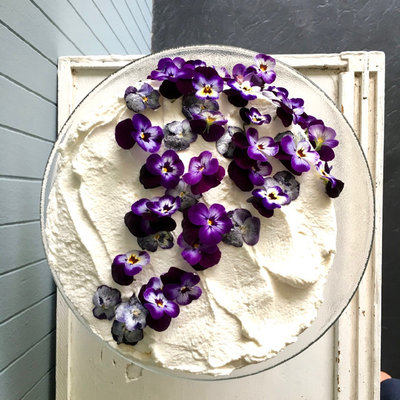 Modern Hive Design
5. Add an unexpected treat to your edible garden. Summer fruits and veggies are scrumptious, but why not branch out and add a little something extra to your garden? Edible flowers like pansies and nasturtiums are beautiful and can be used in salads and desserts.
If weather in your area permits, pick out some seeds or a six-pack of seedlings to set out in the garden this weekend. Not gardening weather yet? Satisfy your green thumb by flipping through your favorite seed catalogs and drawing up a planting plan for your edible garden.
Grow, Then Eat, These Beautiful and Delicious Flowers | Houzz guides to growing edibles
Crisp Architects
6. Tackle winter walkways. Still feeling more like winter than spring? Late storms that come after a thaw can mean slippery, icy conditions. Take extra care when driving, and make sure to keep up with shoveling and de-icing of paths and stairs around your home. Reward yourself when you're done with a hot drink and a crackling fire or a few episodes of your favorite binge-worthy TV show.
Take a Winter Walk on the Safe Side
Todd Haiman Landscape Design
7. Set some new #backyardgoals. If you've been making do with a so-so backyard setup, why not make this the year you finally whip your yard into shape? Take a walk around your outdoor space with a notebook and jot down some ideas, gather your favorite backyard ideas on Houzz, and dig in.
A Garden Oasis in the Middle of a Bustling City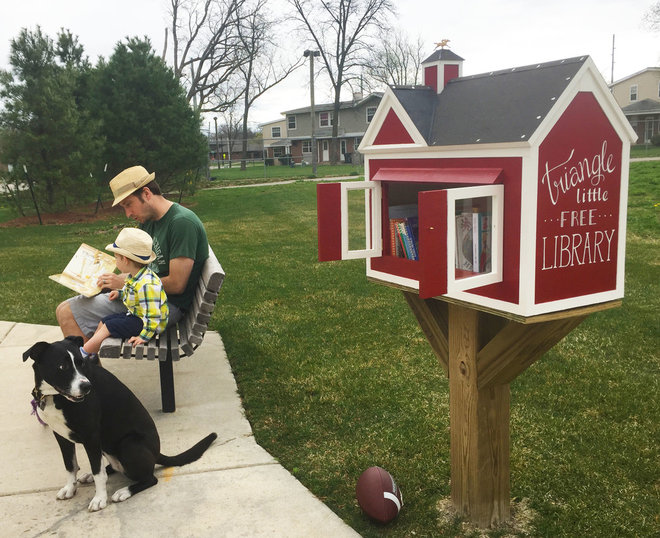 Sieradzki Design8. Find (or start) a Little Free Library in your neighborhood. You may have noticed one of these little boxes near you. They're part of the Little Free Library movement, and they're popping up all around the world. The idea is to provide a place to share books and foster community building in the process. Get in on the fun by finding a Little Free Library in your area. If there isn't one near you yet, you could start your own.Original article found at: https://www.houzz.com/ideabooks/107124494/list/take-your-coffee-outside-8-things-to-do-this-weekend