Want To Own A New Home? We Will Help You!
Welcome. We will take great care of you.
Rise Up Real Estate Group's team will help you achieve your goal to own a new home. We will help you obtain financing if necessary, coordinate showings, present offers to sellers, negotiate a great deal, perform home inspections, navigate the appraisal process, work through any loan underwriting issues, procure proper insurance coverage, and complete any legal work needed to own your new home.
Need to sell another property before you can close on your new home? Want to work with a company who will buy the property to help you make things work?
Rise Up Real Estate Group Buys Houses. Simple and Easy Process, Friendly Team, Excellent Customer Service, Professional Expertise, Dependable Systems, All Cash Offer, Close On Your Timeline, As-Is- Sale, Confidential, No Hassles, No Commission, No Cleaning, No Showings, No Open Houses, No Interference, No Inspections, No Appraisals, No Underwriters, No Loan Committees, No Excuses, Only Results.

Want To Own A New Home? We Can Help You!
Competition in today's real estate market can be pretty intense. If you're serious about owning the home you truly want, you will get your act together and make it happen. To help simplify things and make the process to own your new home as easy as possible, we prepared this step-by-step checklist for you. From choosing the right real estate professionals to signing your ownership documents at your act of sale, here are the typical steps you will follow:
Step 1: Choose an Agent
Build a relationship with a Realtor you feel comfortable working with to own your new home. Choose an agent you are confident will serve you well when you make one of the largest financial decisions of your life. The right agent for you will have strong experience, skills, and abilities. This person should exhibit professionalism, attention to detail, and have excellent communication skills. Your agent should have your best interests at heart, give you confidence, plus make your home ownership experience fun and enjoyable. Rise Up Realty Consulting, our real estate brokerage, has a proven track record of success. Our company has helped and will continue to help many people just like you own a new home. We will be happy to help you own your new home!
Step 2: Find a Lender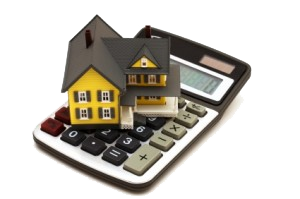 Unless you are making cash a purchase, you will work with a lender to obtain financing for the purchase of your new home. Although many options exist, it may be wisest to work with a local lender. Larger companies often treat you more like a file or another number instead of a human being seeking exceptional care and great service. Choose a local lender who is competitive on rates as well as available to speak with you about the process and navigate you through pre approval as well as final approval for your home loan. We at Rise Up Realty Consulting will be happy to refer you to some local lenders we have worked with to help homeowners successfully make their move.
Step 3: Understand Your Buying Power
Now that you are working with a preferred lender, it's time to check your credit as well as examine your income and your debt. You may receive have excellent credit and be ready to go right away. If not, this is ok too. You can ask for guidance on how to address any credit score issues you may be facing. Whether it's a small or large problem, your lender can provide guidance to help you overcome obstacles and repair your situation and make sure you'll be approved for your loan.
Step 4: Get Pre-Approved for Your Home Loan
Your lender will help you determine exactly what you can afford and, therefore, which price point you should be shopping for your new home. To arrive at a purchase price, you will factor in your monthly payment amount. This will include expenses like property taxes, homeowners insurance, association dues, and utilities to make sure you can comfortably make your mortgage payments. Your lender will provide you with a pre-approval letter. Including this with your offer to purchase a home adds strength to your offer, and can be an important competitive advantage today's real estate market.
Step 5: Identify Aspects of Your Ideal Home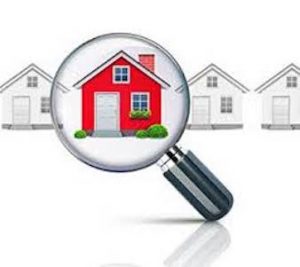 Once you understand your buying power are are pre-approved, it's time to visualize and list the features and amenities for your ideal home. List your "musts" as well as your "wants" to help you narrow down the possibilities and find the home that is best for you. Share your vision of your ideal home with your Realtor.
Step 6: Search Available Homes For Sale
Let the fun begin! Work with your Realtor to set up your home search and receive search results that fit the description of your ideal home. Begin reviewing homes on your computer, tablet, and smart phone. Keep the homes you like the most and discard the rest. Next, drive to the neighborhoods of each home you like to see if you also like that location. Again, keep the homes you like the best and discard the rest. Next, work you're your Realtor to schedule showing appointments to tour these homes. When you begin touring homes that are on your short list, observe your emotions. Do you feel good about the home? Can you imagine yourself living there? Lenders help us understand the logical part of narrowing down price, but our emotions will be our best guide when actually choosing our new home. Check out the "Homes For Sale" section of our website for a FREE list of Beautiful Homes For Sale today!
Step 7: Make an Offer to Own Your New Home
When you feel like you have found the home for you, trust yourself. Let your Realtor know and they will walk you through the steps required to make an offer on a home in your area. Your agent will also help you with negotiations in addition to understanding the legal documents involved in making your offer. You will likely submit a deposit or earnest money once you complete negotiations and successfully reach an agreement with the seller to own your new home.
Step No. 8: Perform Your Due Diligence
Your offer will likely include contingencies including an inspection and due diligence period, an appraisal, availability of satisfactory financing, and production clean title for your ownership. All of these contingencies will protect you and safeguard the deposit you submit when your offer is accepted. Your due diligence process will likely include hiring a home inspector to make sure you haven't missed any defects or deficiencies during your showings. If you find deficiencies, your Realtor will help you negotiate for the current owner to either remedy them or issue you a repair allowance to be received at your closing. Your lender will hire an appraiser to ensure that you are not paying above market value for your new home. You will also work with a real estate attorney or title company to assist you with the legal transfer of ownership. If this seems like a lot, keep the faith. The real estate professionals on your team have all grown comfortable and competent in managing this process and we are there to support you as you achieve your goal to buy your new home.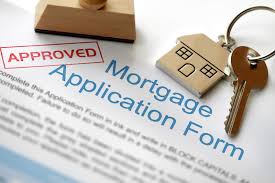 Step 9: Obtain Final Loan Approval and Clear to Close
Once your offer is accepted, you will work with your lender to get final approval for your home purchase by the date specified for the closing in your agreement. Your lender will share with you what funds will be required at closing. These may include items such as property taxes or homeowners insurance for the first year of your ownership. To avoid any issues, do not make any major purchases using your credit to purchase items like cars, appliances, electronics, etc. before you purchase your home. Changes to your debt after you receive pre-approval could result in changes to your credit that will affect your home loan. Be smart and use good judgment.
Step 10: Attend Your Act of Sale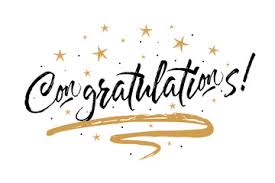 Great job making it this far! You are on your way to the closing table to sign documents that will make you the owner of your new home. This is when the title to the home is transferred from the seller to you as the new owner. Your real estate attorney will let you know what time to arrive to begin signing the documents. Expect to enjoy a beverage of your choice and maybe even some chocolate chip cookies while you sign the paperwork. Your attorney or settlement agent will guide you through the process. Once documents are signed, the seller will hand you the keys to your new home. It's official. You are a new homeowner. Congratulations!
Ready to get started with the process to own your new home?! Enter your information below and we will get in touch with your shortly, or give us a call!
Own Your New Home Today!
Enter Your Info For Help To Buy A New Home