BUILDING A BUSINESS? WE CAN HELP!
Unlock Potential and Maximize Performance
Many entrepreneurs and business owners are full of excitement when they begin anew and pursue an inspiring endeavor. It is common for visionaries to be excited about the prospect of new thoughts, new activities, and new opportunities. This is awesome. If you are like this, then you probably enjoy new projects, challenges, and opportunities. Also, you have probably experienced times when you reached your natural ceiling of achievement and felt stuck. Even with your best effort, you kept bumping into this ceiling and you failed to achieve the results you wanted. It's okay. The risk is that you will allow yourself to become disappointed by these setbacks and eventually resign to the idea that these limitations are just a part of life. At that point, you might abandon your pursuits in search of greener pastures. The problem is you are likely to experience the same cycle again in your new pursuits. Good news. It doesn't have to be this way.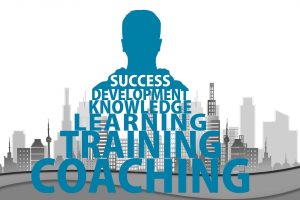 Every successful person goes through this. The difference between average people and their successful counterparts is simple. Most successful people realize they have to make a change to break free from this cycle, achieve their goals, and live an excellent life. The first thing they do is focus on what they want and the things they need to do to get there. They make sure they learn the right knowledge and take the right actions to achieve their goals. The second thing they do is look for others who have achieved the milestones they are striving to achieve. Then they seek to understand what these people did and model their behavior after them to get the same results. Guess what happens when they use the same systems? They experience a breakthrough and rise up to new levels above their former ceiling of achievement. They find a way to reach new heights, achieve their goals, and live an excellent life.
At Rise Up Realty Consulting, we have successfully navigated through this process. We understand what it takes to work hard, be creative, have fun, experience breakthroughs, and achieve success. We know how to help others play all out, perform at their highest potential, and achieve their best results as well. It's the small things. It's setting goals. It's blocking time for consistent effort. It's choosing to live with purpose, live according to priority, and live for productivity. It's committing to mastery. It's embracing accountability and taking ownership. It's about finding great mentors, teachers, and coaches.
Rise Up Realty Consulting also helps others by providing consulting services to people just like you. We enjoy sharing our positive energy, knowledge, skills, experience, and best practices with clients. We offer expertise in Business Consulting, Real Estate Consulting, and Deal Review Consulting.
As a Business Consultant, we help clients with big picture ideas and high-level strategies when they are working on their business. Making strategic plans and taking strategic action will send clients' businesses on a much higher trajectory. Thinking big and being strategic with their time, energy, and resources will allow them to scale up their business. As a Real Estate Consultant, we are present to help clients with specific details and tactical matters. We serve to help them ensure that nothing slips by in the live scenario. Things get moving pretty fast, and a client's disciplined attention to detail means the difference between failure and success. As a Deal Review Consultant, we walk through the transactional process step by step with clients. We move from deal analysis to negotiation and deal structuring to making an offer to due diligence to funding to closing the deal to managing the project all the way to your final position which will likely be either a sale for profit now or a hold for long term benefits.
We are committed to serving our clients. We help them make the most of the time we work together as well as position themselves to achieve their goals. Rise Up!
John Paul is a great guy! Check out his company, Anchored Homes, at https://anchoredhomes.com/
The Word on the Street…
Bret is awesome! I really enjoyed the realistic perspective. It let me know where I should be setting boundaries to make sure I'm clear on whether I have a deal or not. I feel more confident on how to calculate the numbers. Thanks Coach Bret!!!
Wes
Bret is excellent! He is a very good listener and specific when it comes to my needs. Bret explains things very well. For that I am grateful. Keep up the great coaching! Thanks again Bret!!!
Erica
Very happy with Bret's knowledge and suggestions for dealing with some outliers related to my specific deal. He helped me increase my comfort zone around this deal and validate some of my gut concerns. Awesome!
Gerald
More than crushed it! He gave me great tips. It's great to learn from an experienced pro. I want another call to dive deeper into the finer details as this deal progresses.
Michael
Bret was great! Exactly what I was looking for. He looked at my deal, listened to my logic, and gave me his honest opinion. Our discussion helped me see how I might look at things differently. Absolutely great in my opinion!! This was my first call with Bret, and I was impressed!!!
Jim
Thank you so much for the follow up! Very satisfied with all of the info. Great to have an awesome coach with us every step we take!
John
More than satisfied with our call
Barbara and Liz
Coach Bret Barattini is very patient and knowledgeable. He presented the information in an organized, easy to follow manner. Thank you!
Tiffany
Coach Bret Barattini was great. He helped me tremendously with my due diligence. Thank you!
Maria
I really appreciate Bret going above and beyond duty by taking the time to consult with me while he was out of town. He took the time to talk me through all aspects of my deal and answer my questions. Great job!
Allan
Bret gave me some good, sound advice. It's proving to be very valuable. I have a contract on the property we discussed. I will close later this month. BOOM!!!
Charley
Bret is awesome! I was on a tight time schedule, and he was very accommodating and fit a lot of information and support in a short amount of time. I'm very grateful for his help. I would recommend him to everyone!
Becky
I had a really productive call with Bret. This was the first deal I submitted for his review. I really made a mess of it! Bret was so patient and full of kind words and encouragement! He walked me through some areas that needed major corrections and made very good use of the time we had together. Because of him, I was able to go back in and make the necessary changes. He knows what he's doing and he's got the mannerism to build you up so that you are encouraged. He helps you see that this is something you really can do! So gratefully for his extremely kind, patient and encouraging coaching!
Julie
He knew what he was talking about and was able to give me clear insight on numbers that I wouldn't have know to look at or be prepared for. I recommended him to anyone seeking expert coaching. I look forward to future calls!
Abdullah
Coach Bret was very knowledgeable went over our deal. We appreciate the pointers to help with this deal and future deals! It was a pleasure to talk to Coach Bret! I feel confident with his help behind us! We are moving towards our success! We are so blessed to be able to have Coach Bret looking at our deal and personally talking to us! God Bless
David and JoAnn
Very satisfied and greatful for the support. Bret was very helpful. He helped identify things I had missed that I needed to know before proceeding with my real estate purchase. Thank you so much!
Ester
Bret is excellent. Very thorough in his approach and provides solid advice on digging deeper. Highly recommend Bret for any expertise needed on real estate.
Jeffery
You helped me understand the deal much better. Thanks!
Beth
Coach Bret is amazing!
Kyleen
Awesome Coaching! Bret is helping me build my dreams!
Jumoke
Bret really gave great feedback that I was able to apply to the deal I am looking at. He is very knowledgeable and very easy to talk with. Made me feel very comfortable to ask questions. I appreciate his coaching and his sense of humor!
Gaye
Bret rocks! Thank you for such detailed comments about my deal analysis process. I really like the way you laid out every single item to for me. I understand things much more clearly now!
Fiona
Awesome discussion! Thank you!
Dan
Coach Bret always offers the best advice & insights. Great call, we really appreciate it! We use all of our notes from our calls as a business meeting agenda. It's always good to keep everyone in the loop who can't be present. Thanks so much for your time.
Rodney
Coach Bret helped lay a foundation before advising us to make decisions. Great approach. Very helpful overall. Thank you!
Kelly
Coach Bret is AWESOME! BIG WIN TODAY!!! I received awesome coaching on the deal analysis process. I've found an amazing coach. I really don't want to speak to anyone else besides Bret
Verona
Bret is awesome! He really cares about me. He spent a lot of time taking me through the whole repair estimating process which gave me a better understanding. He goes an extra mile to make sure I understand everything. He is very knowledgeable. I recommend him to anyone!
Grace
Coach Bret spoke to me twice today to help me make an offer by Wednesday. He is very through and gave me great ideas on how to proceed. He is willing to talk to me as much as needed to make sure I am doing everything correctly. I am so happy to have a coach like Bret!
Amanda
Thanks for helping me stir up some information that I will need to research further on my end. I'm more ready than ever to start positioning myself and utilizing my $$ to work for me. Look forward to speaking again soon!
Michelle
Bret had great insight & specific strategies for certain itmes in full gut projects. His coaching makes me more comfortable moving forward with a local pending project. Thank you!
Isidoro
All three members of my team found Bret to be outstanding. It was one of our best coaching sessions yet. We'll definitely be scheduling another call with Bret!
JJ
Bret is very down to earth and communicates on a level that is easy to understand. I really enjoy talking with him.
Chris
Great advice, experience and knowledge. I was looking for the finer details about working with realtors and that is what I got and more. More than I expected to learn. Thank you so much!
Hodari
Bret is a great coach! Always going the extra mile. Very through and knowledgeable. He crushed it!!!
Russell
Bret was very adaptive to my needs. His responses to my questions were very helpful. Thanks Bret!
Paul
Great call tonight! Wrote down lots of good information not just on my business notebook but also made mental note as I wrote so it's all in my head. I will keep jogging forward and keep making calls with you. Thank you so much for your time!
Kang
We enjoyed our conversation with Bret. He told us stories about his beginning in real estate. With his coaching, we're ready to keep it moving. Exactly what we needed. We're ready to make a decision, and not to focus so much on the detail of each task that often slows us down.
Twinda
Coach Bret spoke strategically on the topic. He referred me to a title company and an attorney for further assistance.
Angeline
Killer Coach. He has great follow through. I am glad he was willing to take the time to review my deal.
Dianna
Very down to earth and easy to talk to. Thank you.
Kenneth
Great job answering all of my questions. I appreciate it!
Debashish
Bret was very helpful with our current situation by offering good solid advice and ideas on creative financing. We met with the seller and have an appointment to discuss further with an attorney as the seller is open to making a deal with us. We're confident we can come to an agreement that works for all parties involved! We are so grateful to have Coach Bret available to help us on this journey and one step closer to reaching our goals! Thank you Bret for your time ~ we appreciate you!
Sherrie
Bret again was outstanding! He patiently reviewed every detail of the deal I thought I knew and pointed out several details I had not sufficiently addressed. Kudos to Bret. He is intelligent and very easy to work with.
Steve
Thank you for the solid advice on what to do next . Call you soon Bret!
Mike
Bret is awesome! He gives very detailed advice which we really appreciate. He is a straight forward guy and a great coach. I enjoy speaking to him and really like his coaching and mentoring style.
Franklin and Joy
Awesome. Just awesome.
Ade
Bret gave us some great ideas on resources we can use to find accurate market values in our area. He broke down how to find accurate comparables. He also helped us improve our credibility He was great to talk to and work with and we very much look forward to working with him again! He absolutely crushed it!
Tyrel
Thanks Coach 1-2-3 BOOM goes the dynamite!
Eric
Bret gave me confidence in my decisions, reinforced what I knew and gave many valuable insights. Best advice was checking with an appraiser and loan agent to gain further insight about the value of an ADU I'm considering.
Steven
Answered all my questions. Gave me a lot more insights to better my due diligence. Awesome Coach!
Michael
Very productive call. We discussed my situation amd bounced ideas. Coach Bret gave his take on it and offered other alternatives. Very helpful. Left with more details to analyze to determine the best strategy to build a retirement nestegg. I am better prepared to invest to maximize nest egg for future cash flow 5 to 10 years down the road. Thanks!
John
Always happy with our calls with Bret. He is always in a good, positive mood and is ready to talk about anything we bring to the table. We enjoy every call with Bret. Thank you so much and looking forward to more calls with him!
Alex and Ron
Bret was fantastic! We chatted through the questions I had. He was thorough and genuine in his responses and advice. I will definitely reach out to Bret for more consultation.
Jefferey
Didn't know what I didn't know… Very informative!
Stanley
Answered all of my questions with amazing clarity. Gave great feedback!
James
Awesome call! Really helped to keep us moving forward with our Scope of Work for this project. Thank you!
Lynn
Bret is a very knowledgeable coach. I plan on calling again soon!
Dennis
I really enjoyed the call with Coach Bret. I learned a lot. Onward!
Paul
With the help of Coach Bret, I finally got my first investment property under contract!!! I am already on the Atty Review and I am now scheduling the necessary Home Inspections this Saturday. Thank you!!!
Emerson
Bret is a very knowledgeable and skilled educator. He is a motivational coach!
Becky
Coach Bret is a rockstar!!!
Andi
Bret focused exclusively on my concerns, which was brilliant!
James
Bret displayed his skill and knowledge in each area that I had questions. He took the time to cover the subjects completely. Today as I am executing, I am well equipped due to Bret's teaching style. I appreciate having such quality available to consult with!!!
Becky
Bret was so knowledgeable yet had a way with making what he was saying very comprehendible. I appreciate his mild and respectful demeanor even though we both knew he was far superior in knowledge, skill, and understanding.
Faye
Bret was spot on with all info regarding my topics. Very knowledgeable in all areas and gave great advice to move me forward. Thanks Bret!
Jerri
I enjoyed working with Bret on this potential deal. He gave me a quick formula to see if the deal would make sense from a very preliminary viewpoint. He also educated me on how commissions work with listing agreements that I had not previously understood. I will schedule another coaching session with Bret for this project once I have more information.
Lynne
Bret was very personable, informative and clear in his explanations and advice. Thank you!
Megan
Brainstormed with me on a property. It was encouraging to realize I am improving on my analysis and understanding more and more how recognize a deal/no deal.
Onya
I am more productive thanks to Coach Bret
Eileen
Thank you so much Bret! I appreciate you helping me analyze this deal and discussing various exit strategies. Thank you for your opinion and for explaining in details the information I need to obtain in order to figure out whether converting the building to office space will be profitable. Thank you for support and encouragement! It was a productive and pleasant call
Yulia
Coach Bret helped us tremendously with guiding us on how to do a private money presentation. We also went over the comp analyzing process for an offer we are making on a potential deal. Bret walked us through the process and now we feel much more confident for our meeting with our agent and our lender. We will continue to request coaching with Bret in the future.
Jazz and Jackie
Bret helped us understand how to evaluate comps particularly in the adjustments section. We were having trouble figuring out the estimated dollar amounts and Bret broke it down for us. He was extremely helpful and we will definitely call on him for future coaching calls.
Jackie and Jazz
We appreciate his go getter spirit and recognize his true intent to be a help to others!
Bethany and Jason
It's always a pleasure speaking with Bret. He does an outstanding job of getting the information across to me and guiding me in the right direction!
Matt
Bret was amazing with the answers he gave to my wife and I. Bret ensured confidence that following the process will help us be very successful. We look forward to meeting with him again. Thank you Bret!
Eric and Lisa
Thank you for helping us get back to basics. It's good to start at the beginning and build great foundations that we had originally past up. Much more to go!
Peyton
Bret was extremely helpful and knowledgable. He helped me feel confident in my deal analysis process. Thank you!
Mimi
He listens; He encourages; He provides insights. Great Coach!
Peter
Bret was excellent. Very informative and realistic. He brought clarity to my deals and provide information that will help me tremendously on future deals. Thank you Bret for all your help. Thanks!!!
Andy
Bret seemed to have ESP addressing our concerns before I got to my question! An example is that I was contemplating adding something to the many tasks I had to accomplish prior to making the hour and a half trip to Garfield NJ for a social networking event. After hearing all that Bret planned to do that day following our call, I had new found energy, took on the task, and crushed it. The notes Bret provided are rich! I want to give him two claps for his awesome coaching!!!
Thomasina
Coach Bret always helps us keep moving forward
Eileen & Lee
We will be calling Bret again. He provided additional clarity regarding wholesaling and pre-foreclosures. Awesome!!!
Ralph and Frances
Thanks Bret, for sharing knowledge, experiences and recommendations regarding being a PML using SoloK. Great suggestions! Greatly appreciate the extra time devoted to helping me understand the subject.
Meggan
As I considered buying an apartment building, the Coaching I received from Bret totally helped guide me in the right direction. Thanks, Bret! Keep Crushing It!!!
Levell
We appreciate your Deal Review. You gave us a detailed response with great feedback. Thanks to contacting you, we know we're making a good decision. We're pumped and ready to move forward with this project. BOOM!!!
Monisha
I appreciate you reviewing my deal, Coach Bret. You shared some great advice. If not for your help, I would have walked into a big mistake. Thanks again!
Mike
Bret played down everything clearly. I appreciate the fact that he drilled down on every detail to help me focus on the specifics. Awesome Deal Review. Thank you!
Emily
Thank you for reviewing my deal, Coach Bret. Your knowledge and experience helped me learn why this wasn't a good deal during a phone call. Much better than learning this the hard way!
Martha
My call with Coach Bret was great! I learned a lot and decided to schedule another call tomorrow!
Michael
Thank you for your prompt response and amazing advice. Your Deal Review brought up things that I hadn't thought of and forced me to figure out details before pursuing this deal any further. In the end, we were out bid on the house to which I was actually relieved. This was not as good a deal as everyone was telling me it was, and I realized this once I started making the changes to the numbers you suggested. Once again, thank you. This could have ended very poorly had I not gotten in touch with you. This was a big learning experience. I'm ready to move forward onto the next deal with more knowledge and confidence. Your advice was very much appreciated. Have a wonderful day, Bret!
Rhett
You are helpful and informative. Thanks again for your time, Bret!
Glenn
I had a great experience working with Coach Bret. I received clarification on my thinking. I have a better understanding of the process and I'm on the right track. Thank you for the Deal Review!
Leon
Bret is an extraordinary person! He is always "there" and ready to go when you need him. His totally positive attitude says a lot about his great character. Thanks so much for making yourself available, Coach. You're the best!!!
Lonnie
Bret provided a comprehensive and detailed Deal Review. On our call, he took the time to explain things and made sure we understood clearly. We like Coach Bret's attention to detail. We would love if you reviewed our next deal. Expert call. Thank you!
Franklin and Joy
Coach Bret was extremely helpful in keeping us calm and focused. He helped us remembering fundamental practices. He directing us to the most appropriate resources. He also gave us some great ideas for the situation we are dealing with. I will definitely call him again!
Cheryl
My call with Bret Barattini was very powerful. He carefully listened to everything I had to say. He answered my questions and gave me lots of positive input. I can't wait until our next call. His knowledge base is off the charts. He provided me with lots of encouragement to keep pushing forward. I will continue on the right path. Thank you!!!
Sharon
Bret is a great Coach! He shares valuable knowledge. He is pleasant. It's always nice to talk to him. Thank you!!
Eva
Coach Bret gave me a lot of good advice and a lot to think about!
Paul
Thank you for helping me to focus on what action steps are important to achieve my life goals. I feel confident about my current position. I'm looking forward to starting a successful business.
Gregg
I had some difficult questions, and Bret did a great job of keeping the conversation going in a clear, positive direction. After our call, he did a great job of summarizing the conversation with excellent notes for my review. Thank you!
Tom
Thank you for your encouragement and professionalism! Great Coach!
Irene
And Many More…