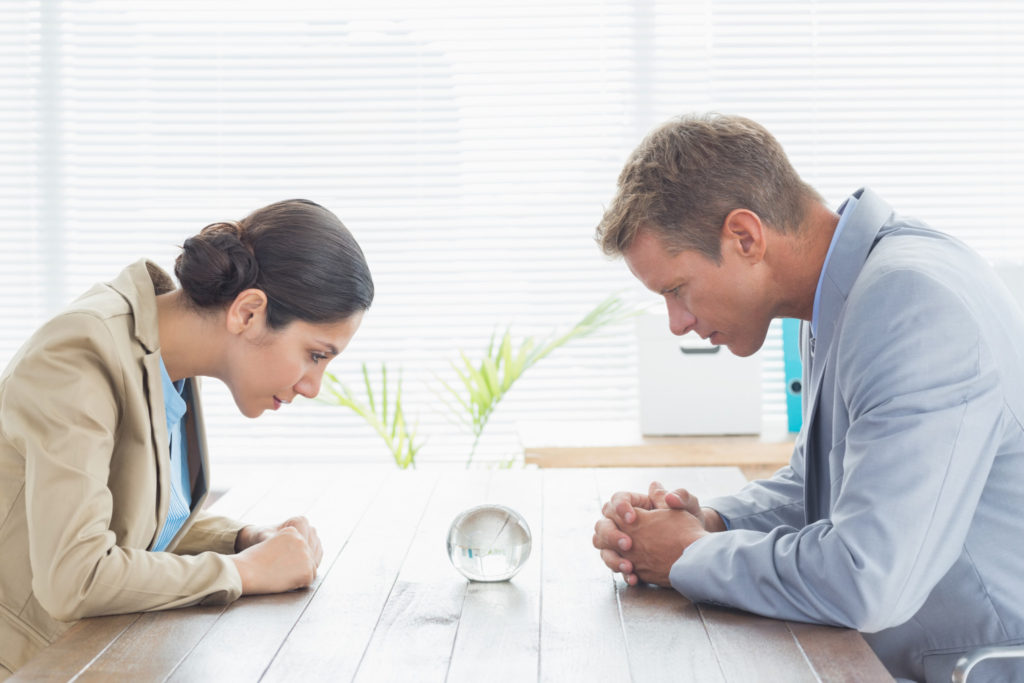 Making The Deal
Like pretty much all of life, real estate is filled with "what ifs." What if the inspection uncovers major structural problems? What if my financing falls through? What if the bank appraisal comes in low? When you're buying a home, the "what ifs" are handled, or at least mitigated, through contingency contracts.
What are contingencies? They are the clauses in your contract that give you an out if something unforeseen arises. They protect you from losing your earnest money and give you leverage to get the seller to help you deal with whatever comes up. As a buyer, contingencies are wonderful. They aren't quite "get out of jail free" cards, but they can be close and they always work to the buyer's advantage. So naturally, sellers aren't so fond of them. That's why, in a particularly competitive market, you'll likely need to minimize them.
Timing is everything
Contingencies always come with a time frame. A "hard contingency" requires you to sign off physically, but a "soft contingency" simply expires at a certain date. If you need to cancel the contract because of a contingency, your offer to purchase will include the precise method you need to use to notify the seller. In any case, you should mark your calendar with contingency dates for your contract, along with how they are to be met. It's wonderful to trust your real estate agent and escrow company to keep track of these things and most times they will. But this is your home and earnest money on the line so be your own backup.
Primary contingencies
Disclosure: The first contingency will be your acceptance of the seller's disclosure form. Exactly what has to be disclosed varies from jurisdiction, but when the seller accepts your offer they will have a short time period to give you a form on which they disclose any material facts about the property.
Even if it's not required by law, many real estate companies require their sellers to do this simply to protect them from potential litigation. If they don't disclose within the allotted time frame or the disclosure makes you want to bolt, you are free to rescind your offer.
Just because you got a clean disclosure form doesn't mean you can safely forego inspection. A seller may suspect something is wrong but not "know" it. In fact they may be purposely not looking too closely for fear that they will find something they legally need to disclose. There's no penalty for inattentiveness.
Inspection: This contingency gives you the right, within a specified time frame, to have full access to the home to conduct a professional inspection. Once you get the inspection, you have a choice. If there isn't much of note found, you may simply sign off on it and move on.
If there are some repair items you'd like the seller to attend to or give you a credit for, you will ask for that. They will either agree to everything or, if the list is long, counteroffer to fix some but not all of the issues. In short, you negotiate the repairs. If you find something truly frightening during the inspection, you may want to cancel the deal altogether. You're out whatever you paid the inspector, but you should get your earnest money back.
Loan approval and home appraisal: Just because you are pre-approved for a loan doesn't mean the bank is ready to wire the money. They will want to hire a professional, independent appraiser to walk through the home, take pictures and measurements, and note its condition. The appraiser will then make a written report with an "appraised value" attached. If the appraisal comes in at or above the sales price, smooth sailing. If the appraisal comes in low, you've got trouble.
In case of a low appraisal, you have options. First, if the purchase price is in line with CMA (comparative market analysis) numbers, you could ask the mortgage lender to have another appraisal done or to override the appraisal value and issue the original amount you requested.
If that doesn't work, a properly written appraisal contingency clause would allow you to renegotiate the purchase price so that it matches the appraisal. If the seller is unwilling to do that, you're down to two options. You can add the difference between the appraisal and the sales price to your down payment or you can walk away, cancel the contract and get your deposit back.
The appraisal isn't the only thing that can go wrong with financing, which is why you will usually have an overall financing contingency, not just a standalone appraisal contingency. The lender will do a title search to search for outstanding liens on the title. If that doesn't come back clear, your financing won't go through and you can cancel your contract.
Likewise, job loss or something truly financially catastrophic could put the brakes on your loan. A tight financing contingency will protect against that. But again, remember the timeline. If the financing contingency expires before your loan goes through, your earnest money is on the line.
Tier-two contingencies
In a hot market or a multiple-offer scenario, it's unlikely you'll get to these contingencies and still have hope of getting the nod from a seller. But if it's a buyers market, these tier-two contingencies could come into play.
Sale of your current home: If you already own a home and need the proceeds from selling it in order to close on your new home, you can make your offer contingent on the sale. Even if you have a buyer and your existing home is in escrow, you may want to insert this contingency. Sales can and do fall through and if you can get away with it, this contingency insures you from losing your earnest money if that happens with your existing home. However, this contingency makes your offer much weaker to the seller, especially in a competitive market.
Homeowners insurance: To get your loan, you will have to obtain homeowners insurance. It's not optional. However that insurance could cost far more than you expected. You can protect against this by making the purchase contingent upon a satisfactory Comprehensive Loss Underwriting Exchange (CLUE) report, or upon your being able to obtain affordable insurance. (Your agent may need to attach a rider or an addendum to the purchase contract.)
Homeowners associations: Essentially if there is anything that would make you not want the home, you can write a contingency. If there is a homeowners association (HOA) that only allows exterior colors you hate, or there's a fence between the neighboring property that is in the wrong place or any host of things that might be deal breakers, there's a way to write a contingency that covers it. The key is to make sure it's really important to you, or only truly desperate sellers are going to want to deal with it.
Want To Own A New Home?
Want to own a new home? Welcome. We will take great care of you.
Rise Up Real Estate Group's team will help you achieve your goal to own a new home. We will help you obtain financing if necessary, coordinate showings, present offers to sellers, negotiate a great deal, perform home inspections, navigate the appraisal process, work through any loan underwriting issues, procure proper insurance coverage, and complete any legal work needed to become the new homeowner. Work With Us To Own Your New Home. We will take great care of you.
Need to sell a property? Need to sell another property before you can close on your new home? Want to work with a company who will help you make things work? If you want, we will provide multiple solutions to solve your problem. We will give you multiple options to get the results you want.
Rise Up Real Estate Group Buys Houses. Simple and Easy Process, Friendly Team, Excellent Customer Service, Professional Expertise, Dependable Systems, All Cash Offer, Close On Your Timeline, As-Is- Sale, Confidential, No Hassles, No Commission, No Cleaning, No Showings, No Open Houses, No Interference, No Inspections, No Appraisals, No Underwriters, No Loan Committees, No Excuses, Only Results. Sell The Property To Us. We will take great care of you.
Rise Up Real Estate Group Lists Houses For Sale. We will help you study the market to understand supply and demand, identify updates and repairs to prepare the property for the market, price the property right so it hits the market ready to sell, and promote the property in a powerful way so it attracts the largest number of buyers possible. We have years of experience and a successful track record. We will help you sell for maximum value in minimum time. We will help you sell the house. List With Us. We will take great care of you.
Want to own a new home? Need to sell a property for any reason? We can help. Rise Up!
Contact Us Today!
Original article found at https://www.zillow.com/home-buying-guide/real-estate-contingency/?106724136213dsa-588695699669459688491291