In decades past, the trend was to go all in by decorating your nurserywith the gender of your baby in mind. Most people either decorated in pink, light blue or yellow (if they were unsure if they were having a boy or a girl). Period.
These days, the trend in nursery design has moved toward more gender-neutral spaces. The focus is much more on good design, rather than traditional boy/girl color palettes.
Here are 10 of my favorite gender-neutral nursery designs, as well as some tips and ideas you can steal for your own child's room.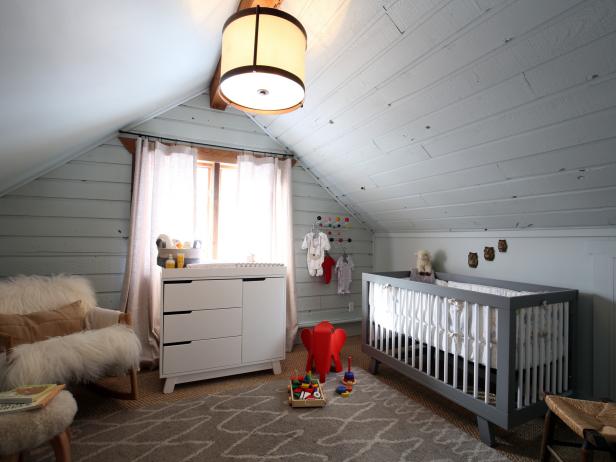 ADAM LARKEY
While yellow certainly still works beautifully as a gender-neutral shade, gray seems to be your best bet for a fresh, modern update. The great thing about gray is that it's so versatile, it can be paired with almost any color palette. Bright hues look especially beautiful against a light or medium gray.
Wall Murals Have Grown Up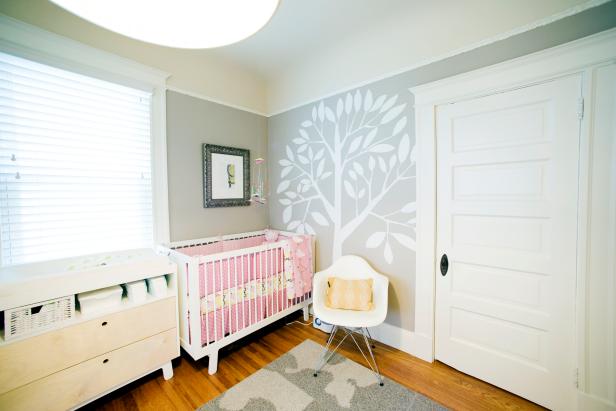 Regan Baker Design
Wall murals are another area in kids' room decor that has gotten a major upgrade. Gone are the days of the simple baby duck murals. Beautifully illustrated scenes are now available via wall decals. Here is one of my favorite sources for modern wall decals.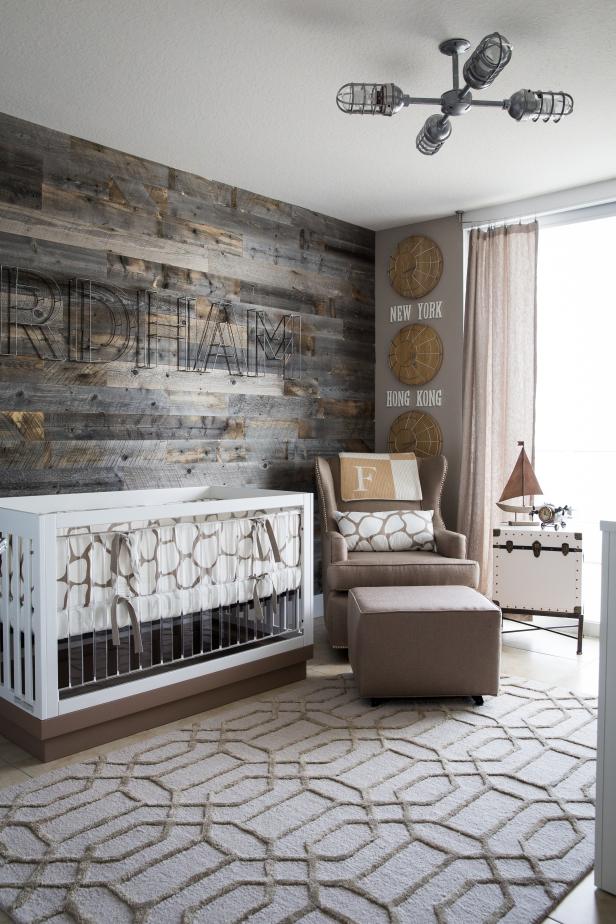 Ricky Stern Photography
Using wood elements in a nursery is the perfect way to bring in some warmth or modern rustic vibes. Creating a wood wall is a fun option; however, you can easily achieve the same look by using wood furniture or decor.
Graphic Wallpaper Adds a Style Punch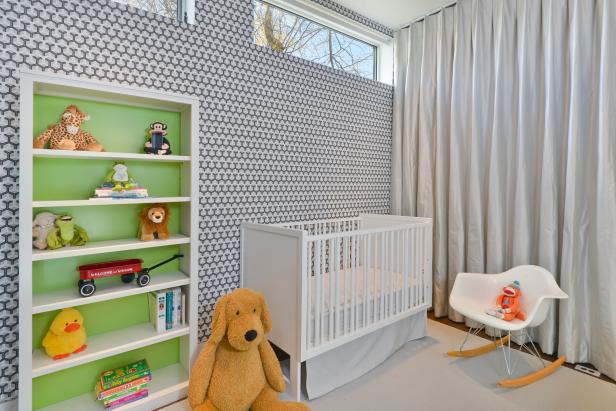 Jim Schetter, IC36O Images
A bold, graphic wallpaper is another great idea for upping the design game in your space. Use temporary wallpaper if you want less of a permanent solution. And if you're afraid to dive in and wallpaper your entire space, consider just doing it on one wall.
The Gallery Wall Trend Comes to the Nursery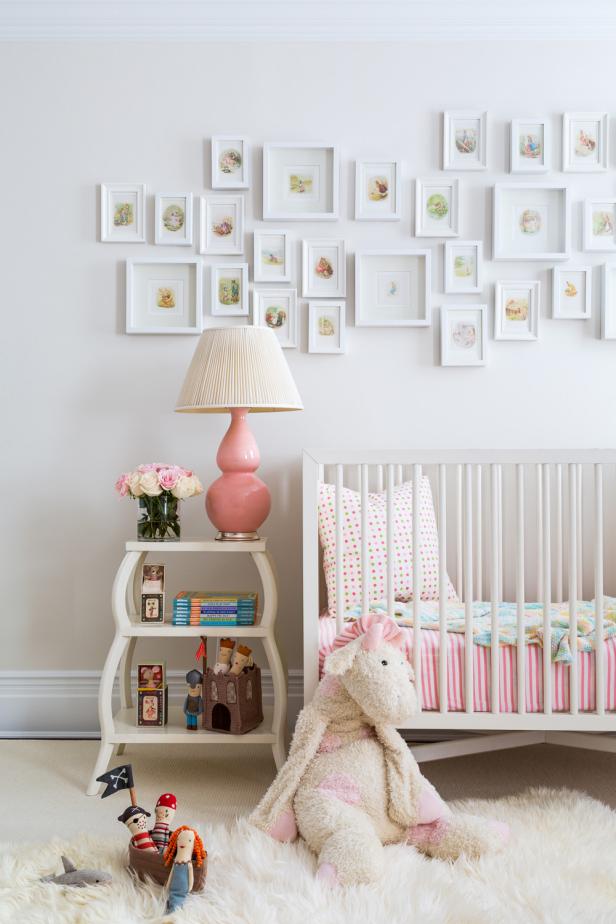 Ball & Albanese
Gallery walls are everywhere in design these days, and there's no reason not to bring this trend straight into your nursery. Here, beautiful illustrations from children's fairytale books are displayed in varying sizes of simple, white frames. However, if you want to mix things up a bit, you don't even need to stick to a theme with your nursery gallery wall. Simply gather up some of your favorite pieces of art and create your own grouping. Sticking to one type of frame isn't necessary, but it may be a good trick to bring a bit more cohesiveness to the space.
Animals Work for Boys + Girls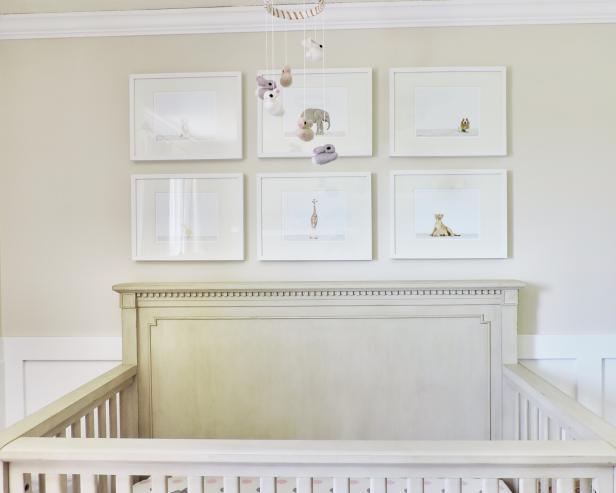 Gail Fedela
While we joked about the baby ducks, the truth is animal decor is a fun trend that's still a fantastic option for a more gender-neutral nursery. Again, you can choose to stick to a theme or feature one type of animal throughout the space. You can even use the coloring of the animal as inspiration for your color palette (i.e. gray for an elephant).
ProjectNursery.com
Using a dark paint color in a nursery is not necessarily traditional; however, it's a great way to bring a modern, gender-neutral feel to your space. Much like gray, darker colors serve as a beautiful backdrop for spaces that you want to feature additional pops of color in. And art looks especially fab against a darker wall.
Don't Forget About the Ceiling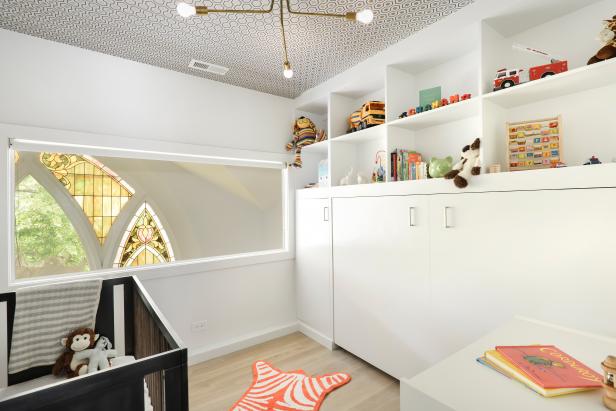 Jim Tschetter
Painting or wallpapering your ceiling is another great option for a nursery where you want to really up your design game. Here, a simple white palette on the walls pairs perfectly with a patterned wallpaper on the ceiling. It feels both unexpected and super modern.
Typography Art Keeps Things Neutral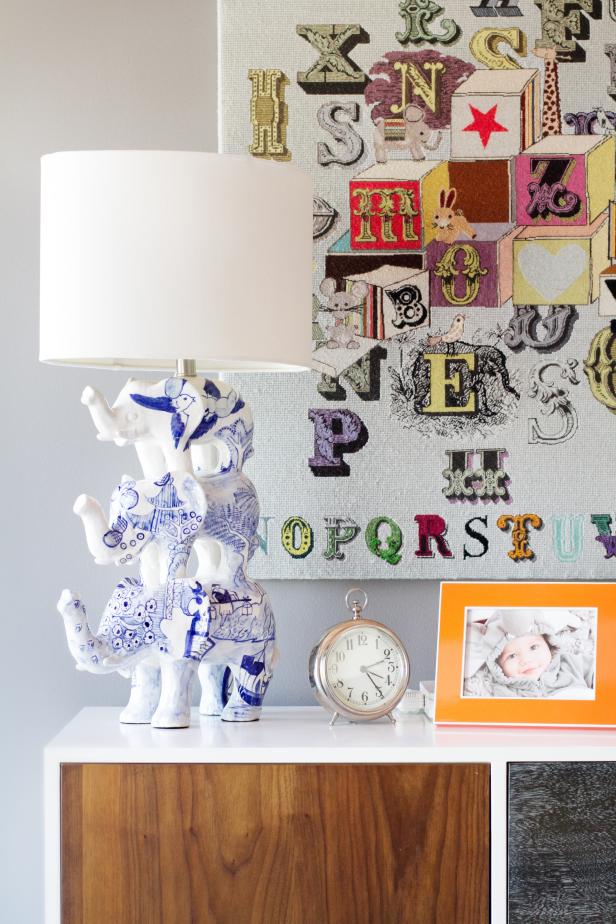 Kari McIntosh Dawdy
Using typography-inspired art is another easy trick to incorporate in gender-neutral nursery. Letters, phrases or a favorite quote could work well in a nursery, too. A typography gallery wall would be a fun way to combine two popular trends.
Black-and-White Palettes Always Work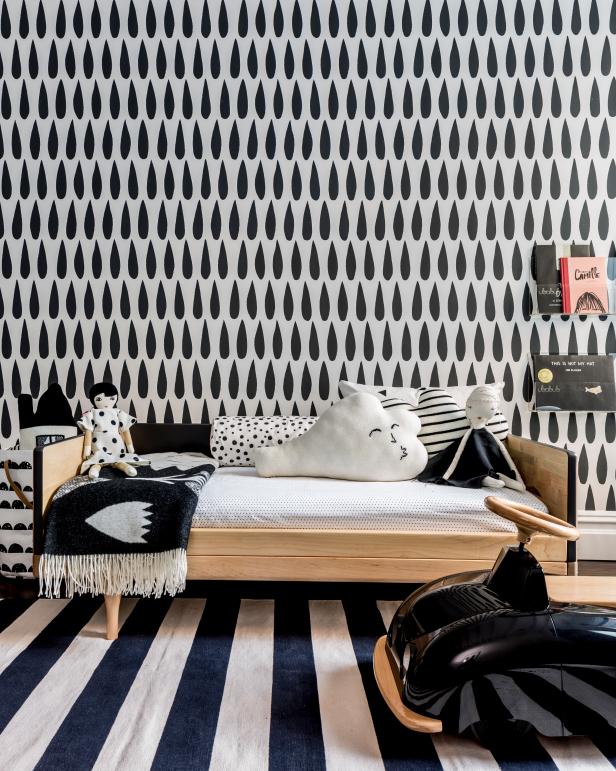 Marco Ricca
A black-and-white color palette is another tried and true go-to for a space where you don't want things to feel either too masculine or too feminine. You can choose to keep everything in the space black and white if you're looking for your nursery to feel more cohesive. Or you can introduce some bright pops of color via your bedding or artwork to bring a bit more variety.
Original article found at: https://www.hgtv.com/design-blog/design/10-gender-neutral-nursery-decorating-ideas